How to embed a Photos Gallery image into your post
How to embed a Tiger Explorer Photos Gallery image into your post
1).
Go to the
Photos Gallery
and locate your image.
2).
From the listings click on the chosen image so that it fills the page.
3).
Now scroll down and you'll see "BBCode for Forum posts":
4).
Copy that link and return to the forum.
5).
Compose your post and paste that link on a new line with a blank line both above and below the link. Don't change or add any additional tags to the link as it's "ready to use".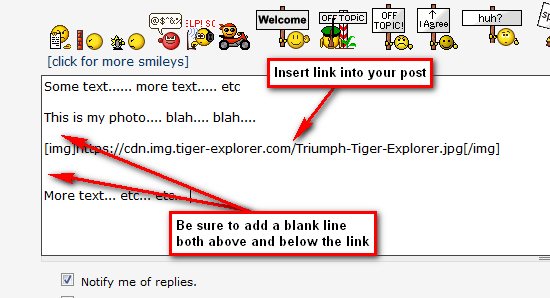 Once posted your photo will appear:
That's it, all really easy